Incorporating Halloween into Your SMS Marketing
The spookiest time of the year has descended upon on us!
While everyone is busy carving pumpkins, planning costumes, and inhaling candy by the handful, it's fun to utilize this time for creative marketing with a Halloween themed SMS marketing strategy. Taking the time to plan your Halloween marketing strategy allows you to show customers a silly side while differentiating from stiff competitors. If you're stuck on what to do, here are a few ideas to help you get started…
Send a Treat to Your Mobile Database
Just because consumers are too old to fill a trick-or-treat bag doesn't mean that they don't want a treat of their own. Create a mobile coupon with a special offer to wish your customers a fun and safe Halloween. Saving is fun, after all.
Host a Spooky Contest
Halloween contests can go far beyond scavenger hunts and bobbing for apples. Hosting a text-to-win contest is a fun and easy way to drive customer engagement and get people excited for Halloween. You can apply the contest to the costume contests and scavenger hunts too! Invite participants to take a photo of their best costume and text it in. For a spooky scavenger hunt, consider making it a photo-hunt where folks need to take photos of spooky stuff and text it in each time.
Scary Costumes are a Success for Retail and Restaurants
If you are looking to drive customers into your brick-and-mortar location, have a special for people who show up in costume. The most notable example of a successful costume promotion is Chipotle's recent campaign. Chipotle offers $3 burritos to customers who show up in a particular themed costume (this year it is costumes with unnecessary additions). Push out an invitation through SMS to your consumer database telling them to stop by your store in costume, and offer a free treat to the kids and a special offer to the parents.
When in Doubt, Freak Them Out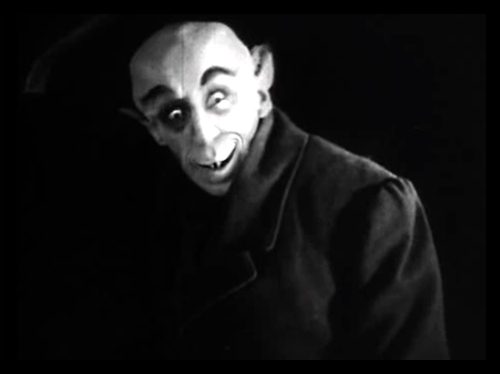 Everyone loves a good scare so send out something for a fun fright. Just make sure it isn't too scary for your SMS database or else you might have some people opting out. If scary doesn't fit your particular company image, opt for an alternative with scary situations. A plumbing company, for example, could send out a message like "Imagine you're home alone in the bathroom…and you run out of toilet paper. Nooo!"
Halloween is a fun time for all and companies shouldn't miss out on the festivities. Halloween may not be as high spending or revenue generator as Thanksgiving or Christmas, but a good Halloween SMS campaign idea can leave a good impression on your customers. Find the best way to make your company stand out.
And have a happy Halloween!
Holiday Marketing, Mobile Coupons, Mobile Marketing, Mobile Strategy, SMS Marketing